This post highlights some of the work being conducted by a number of WHI member organizations: Michigan Department of Human Services, Washtenaw Health Plan, and the United Way of Washtenaw County.
Original post from AnnArbor.com – guest post from the Washtenaw County Public Health Department
Many people turn to public assistance programs when they lose a job, contract an illness, or just need a little extra support. Now, these resources are easier to access than ever before.
The Michigan Department of Human Services has expanded theirMI Bridges website to incorporate multiple assistance programs in a single application. Previously, one could only apply online for the Food Assistance Program (Bridge Card or food stamps), but since January 2012, individuals can also apply for Medicaid, State Emergency Relief, Cash Assistance and Child Care Assistance.
To facilitate the implementation and increase awareness of this valuable resource, the Michigan Benefit Access program was created through a public-private partnership between DHS and the Michigan Association of United Ways. Michigan Benefit Access is an initiative that helps connect families to public benefits using the MI Bridges technology to ultimately increase their economic stability. Furthermore, through a grant from Michigan's AmeriCorps, there are over thirty Community Resource Navigators placed throughout the state to directly support their vision.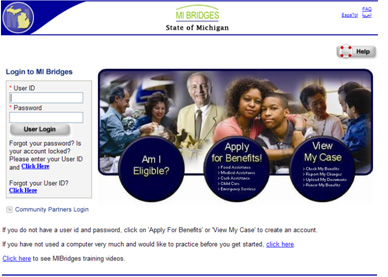 In Washtenaw County, United Way of Washtenaw County is hosting two Community Resource Navigators: Haley Manuel at the Washtenaw Health Plan and Kelsey Cauley at Food Gatherers. The Navigators have infiltrated the county, assisting people from Ypsilanti to Manchester, Dexter to Milan.
Krista Nordberg of the Washtenaw Health Plan says, "Our community is incredibly lucky to have Kelsey and Haley, both of whom are motivated to eliminate the hardships of those they come in contact with."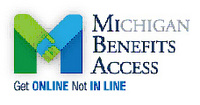 The Community Resource Navigators serve the community by working directly with clients, connecting with local agencies and attending meetings and events to reach out to more people. Look for the Navigators at locations likeGrowing Hope's Downtown Ypsilanti Farmer's Market, the Manchester Community Resource Center, WIC and the Hope Clinic.
The Michigan Benefits Access program not only works to improve access to public benefits, but trains Community Based Organizations to become educated in these programs as well. The Navigators have already brought one Community Partner training to Ann Arbor, and after a great turnout, plan to host more before the end of the year.
AmeriCorps is a national community service program that provides funding to agencies addressing the critical needs in their area. Laura Kilfoyle, AmeriCorps Program Director, reports that "since the Community Resource Navigator Program started in December 2011 AmeriCorps Members across the state of Michigan have assisted 484 individuals with benefits applications, 1,129 people with specific community resources (in person), and 9,092 people with specific resources via the 211 call centers."
Before DHS began accepting applications via the internet, community members would apply for these programs by mailing in a paper application or turning one in by hand at their local DHS site. MI Bridges breaks through many barriers that individuals may have run into in the past, as they can now submit the streamlined application from any computer with internet.
MI Bridges is the first site used in Michigan that combines multiple DHS assistance programs and give individuals the ability to upload required documents with their application. MI Bridges allows users to set up an account to check on the status of their benefits, view correspondence sent by mail, update their contact information and complete annual redeterminations. Clients can set up a new account and be able to view current and past benefits they have applied for. The website is now available in three languages, English, Spanish and Arabic.
For more information on Michigan Benefits Access or MI Bridges, contact Haley Manuel atmanuelh@ewashtenaw.org or 734-544-6879.